IMPRINT
TelMesa Engineering SRL
407236, Sat. Sălicea, Nr. 100B,
Comuna Ciurila, Judet Cluj,
ROMANIA
represented by:
Dr. rer.nat. Konrad F. Kaschek (CEO)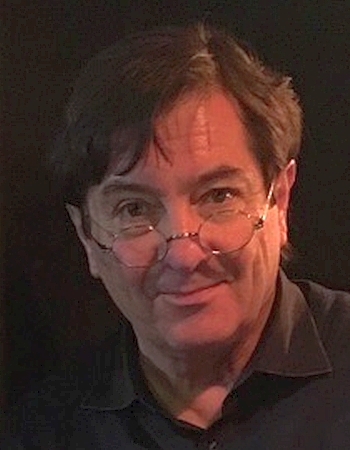 Sales Tax ID:
C.U.I.-44008146
CIF RO44375134
Business ID:
EUID:   ROONRC.J12/1561/2021
Regulatory Authority:
ONCR RO
Responsible for the content:
TelMesa Engineering SRL
Image rights:
Unsplash
DISCLAIMER - miscellaneous legal information:
Accessibility Statement:
Cookies:
The EU General Data Protection Regulation (GDPR) affects all websites with EU users.
Our website uses the Consent Management of the service provider "CookieBot" to meet requirements of the GDPR and the ePrivacy Directive (ePR).
"CookieBot" Consent Management is also useful for compliance with the California Consumer Privacy Act (CCPA).
Right of information and revocation:
You have the right to inquire at any time, free of charge and without delay, about the personal data we have collected about you. You can also revoke your consent to the use of your personal data with effect for the future. For this purpose, please contact the service provider indicated in the imprint.
Data protection/privacy (general):
When you access our website, general information (so-called server log files) is automatically collected. These include, among other things, the web browser you are using as well as your operating system and your Internet service provider. This data does not allow any conclusions to be drawn about your person and is statistically evaluated by us in order to improve our website technically and in terms of content. The collection of this information is necessary in order to be able to deliver the content of the website correctly.
The use of the website is generally possible without providing personal data. Insofar as personal data (for example, name, address or e-mail addresses) are collected, this is always done, as far as possible, on a voluntary basis. This data will not be passed on to third parties without your express consent.
If a contractual relationship is to be established, the content of which is to be developed or changed, or if you send us an inquiry, we collect and use personal data from you to the extent necessary for this purpose (inventory data). We collect, process and use personal data to the extent necessary to enable you to use the website (usage data). All personal data will only be stored as long as it is necessary for the stated purpose (processing your request or processing a contract). In this context, we take into account retention periods under tax and commercial law. By order of the competent authorities, we must provide information about this data (inventory data) in individual cases, insofar as this is necessary for the purposes of criminal prosecution, to avert danger, to fulfill the legal tasks of the constitution protection authorities or the Military Counter-Intelligence Service or to enforce intellectual property rights.
We expressly point out that data transmission on the Internet (e.g. when communicating by e-mail) can have security gaps. It is not possible to provide complete protection against access to data. Please be aware that the use of external links and tools may also include the transfer of your data to entities outside the EEA that do not have an adequate level of data protection under the GDPR (e.g. USA). More details follow in the individual tool descriptions below.
The use of contact data published within the framework of the imprint obligation by third parties for the purpose of sending advertising and information material not expressly requested is hereby expressly prohibited. Excepted from this are existing business relationships or you have a corresponding consent from us.
The providers and all third parties mentioned on this website expressly reserve the right to take legal action in the event of the unsolicited sending of advertising information. The same applies to the commercial use and disclosure of data.
Data protection (comment function):
In the context of the comment function of our blog, we collect personal data (e.g. name, e-mail) in the context of your comment on an article only to the extent that you have provided it to us. When publishing a comment, the email address you provide will be stored but not published. Your given name will be published. You can also use a pseudonym.
We set functional cookies on this WEBsite. You may refuse the use of cookies by selecting the appropriate settings on your browser, however please note that if you do this you may not be able to use the full functionality of this website.
Privacy policy - Facebook plugins (Like/ Like button etc.), Twitter, Google tools (Analytics, Adsense, Plus, Remarketing and similar targeting, AdWords conversion tracking), DoubleClick:
TelMesa Engineering SRL attaches particular importance to the protection of your unimpaired privacy. We therefore do not install the above mentioned provider plugins on our pages, as they aim to collect metadata.
On the other hand, it may happen that such plugins are installed on external sites linked by us. We have no influence on this.
For this reason, we draw your attention to the fact that all links to external sites are subject to the disclaimer (see below "Disclaimer point 3 - Liability for links).
Privacy policy: Google Maps:
This site uses Google Maps via an API. The provider is Google LLC, 1600 Amphitheatre Parkway, Mountain View, CA 94043, USA. In order to use Google Maps, we need to store your IP address. This information is usually transferred to a Google LLC server in the USA and stored there. The provider of this site has no influence on this data transmission. The use of Google Maps is in the interest of an advanced GIS functionality and the attractive presentation of our online offers. This is a legitimate interest on our part within the meaning of Article 6(1)(a)(f) GDPR. For more information on managing user data, please refer to Google's privacy policy: https://www.google.de/intl/de/policies/privacy/.
We draw your attention to the fact that the use of the Google Maps function is subject to our disclaimer for external links (see below "Disclaimer point 3 - Liability for links).
Privacy policy: YouTube:
This online offer uses the YouTube video platform, which is provided by YouTube, LLC, 901 Cherry Ave. San Bruno, CA 94066, USA ("YouTube"). YouTube is a platform on which you can play audio and video files. When you access certain pages of our offer, the integrated YouTube player establishes a connection to YouTube so that the video or audio file can be streamed and played. In the process, the data is also transferred to YouTube as the operator. We are not responsible for the processing of this data by YouTube. For more information about the scope and purpose of the collected data, the processing and subsequent use of your data by YouTube, your rights and the privacy options you have selected, please refer to YouTube's privacy policy.
We draw your attention to the fact that the use of YouTube videos is subject to our disclaimer for external links (see "Disclaimer point 3 - Liability for links" below).
Privacy policy: TelMesa-CLOUD:
The TelMesa Cloud provides all of our company's collaborative partners with a common digital platform to support team collaboration. It enables project management, data exchange, video communication and much more. The highest data protection standards are a matter of course.
The IONOS Managed Nextcloud server infrastructure used was certified by Nextcloud as part of a comprehensive system audit. We thus provide a fully digitalized performant environment that meets the highest requirements for DSGVO-compliant teamwork.
Disclaimer (Liabilities  & Copyright):
1. Liability for content:
As a service provider, we are responsible for our own content on these pages under the general laws according to § 7 paragraph 1 TMG. According to §§ 8 to 10 TMG we are not obligated to monitor transmitted or stored information or to investigate circumstances that indicate illegal activity. Obligations to remove or block the use of information under the general laws remain unaffected.
However, liability in this regard is only possible from the point in time at which a concrete infringement of the law becomes known. If we become aware of any such infringements, we will remove the relevant content immediately.
2. Liability for links:
This website contains links to external third-party websites, the content of which cannot be influenced. Therefore, no liability can be assumed for these external contents. The respective provider or operator of the pages is always responsible for the content of the linked pages. The linked pages were checked for possible legal violations at the time of linking. Illegal contents were not recognizable at the time of linking.
However, a permanent control of the contents of the linked pages is not reasonable without concrete evidence of a violation of the law. If we become aware of any infringements, we will immediately remove such links from this website to the infringing site.
3. Copyright ©:
All rights reserved. The contents and works on these pages created by the service providers, their employees and commissioned third parties are subject to copyright legislation and other protective legal regulations. Duplication, processing, distribution, or any form of commercialization of such material beyond the scope of the copyright law shall require the prior written consent of its respective author or creator. Downloads and copies of this site are only permitted for private, non-commercial use.
Insofar as the content on this site was not created by the operator, the copyrights of third parties are respected. In particular, third-party content is identified as such. Should you nevertheless become aware of a copyright infringement, please inform us accordingly. If we become aware of any infringements, we will remove such content immediately.
4. Accuracy of the information on these pages:
These Internet pages have been compiled with the greatest possible care. However, no guarantee can be given that the information is free of errors or inaccuracies. Any liability arising directly or indirectly from the use of this site is excluded.
Other NOTES and REFERENCES:
TelMesa Engineering strongly believes, that general knowledge sharing and the open source movement are the greatest benefits that the Internet has brought to the world. Through these benefits, anyone who has access to the Internet has access to the knowledge of humanity and unlimited self-education. Likewise newcomers to the economy and small businesses are empowered to start and compete. As we have benefited in our development, TelMesa Engineering would like to give back to the public. Therefore, with the continuous development and improvement of this WEBsite, we will establish "TelMesa BLOG" and "TelMesa SHARING" to share with you the knowledge we gain in our journey.
All brand names mentioned below are the property of the respective reference companies, organizations or individuals. We mention them here because we are grateful that we can use them as our tools. We definitely do not claim any intellectual property related to their works.
This imprint was partly created with the help of the imprint generator of HENSCHE Rechtsanwälte, Kanzlei für Arbeitsrecht.
We use Plone for our WEBsite.
We use the services of Unspash for some photos and graphics on our site.
Picture related graphics is created or modified with Gimp.
Our office work is done with LibreOffice.
For internal communications we use NextCloud.
For digitally supported collaboration with customers and suppliers, we use DSGVO-compliant, certified server and software infrastructure at IONOS.
Internet browser and eMail from Mozilla.
Apache OfBIZ is used by us for the administration processes.
3D CAD & E-CAD at us is conducted based on FreeCAD, Blender &  KiCAD.
Modeling with OpenModelica, Elmer, FreeMath and SciLab.
Programming mainly Java, PhP, Python and R.
We build our own Systems on LINUX (mainly OpenSuse, Debian and as well ProxMox with Ceph and TurnKey Linux) .
We currently develop based on hardware from Zunsia and AAEON and on IoT sensors from BOSCH.
... and
... of cause we also use devices related to or dependent on Apple, Google, Microsoft & Intel technologies and works.